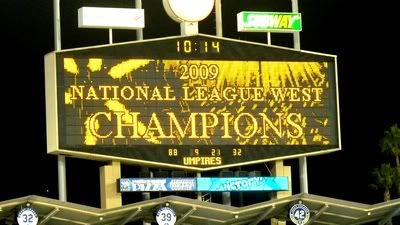 Dodgers clinched the National League West!
My brothers were at the game and they took pictures! Not very good ones, but they tried. I asked my brother to take pictures of Kemp, Loney, Blake, and Pierre. They only took one of Loney and Kemp. The Kemp one was of his back and it was blurry. They were sitting in the left field level seats and Kemp was playing right field. I also asked my younger brother to take a picture or video of the celebratory high-five Loney and Blake do after every win. Why? Because I love it :D But they didn't :(
Kershaw was AWESOME. He had 10 strikeouts, 3 walks and 3 hits through 6 innings and his pitch count was 104 and 65 of those were strikes. My oldest brother wanted to take my younger brother to watch Kershaw pitch since he's been wanting to go for a long time now. When he got home asked him how he liked it and told him Kershaw was great. He said, "It was Ok. He could have done better. He did pitch better than he has in a while." My brothers' standards are too high. He did enjoy himself though.
James Loney at first base. He went 1-3 with 2 strikeouts, which is rare for him. He did have a sacrifice bunt that moved Casey Blake over to third setting up the first run.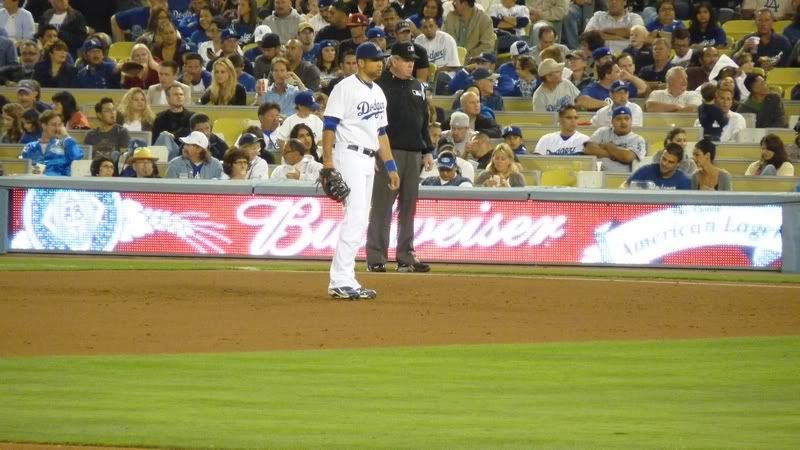 Orlando Hudson, AKA O-Dog at 2nd. I call him Lando. He went 0-2 and left two men on base. Which is why Torre had Belliard pinch hit for him in the 7th inning and that resulted in the first run of the ball game.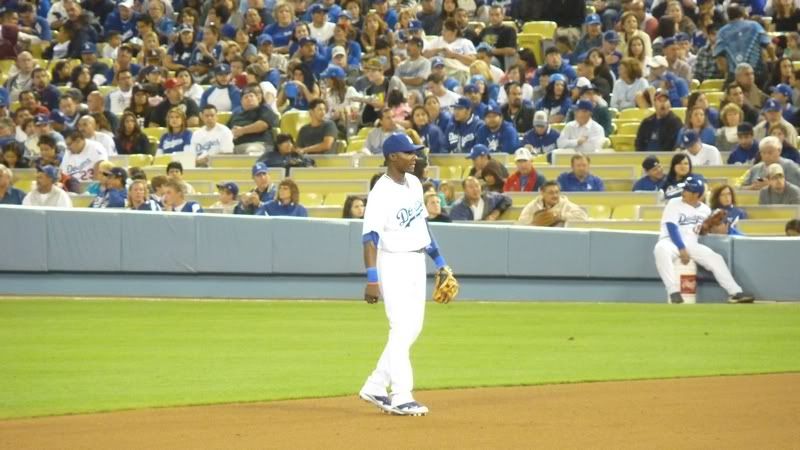 Rafael Furcal at short stop. He went 1-3 with an intentional walk and one run scored.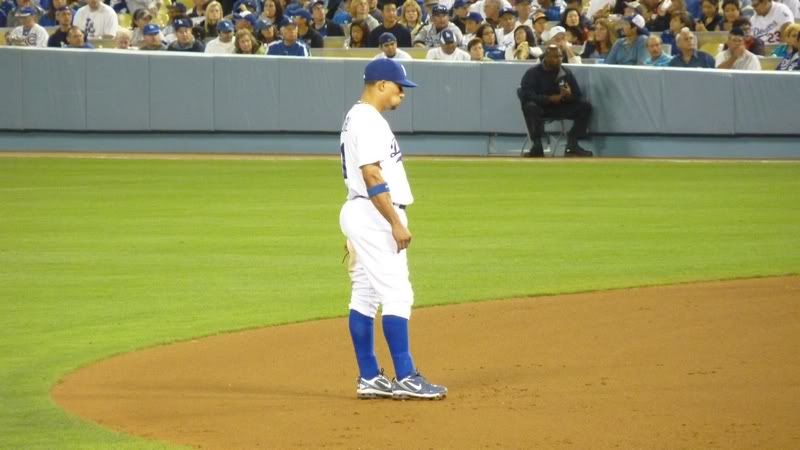 Manny in position.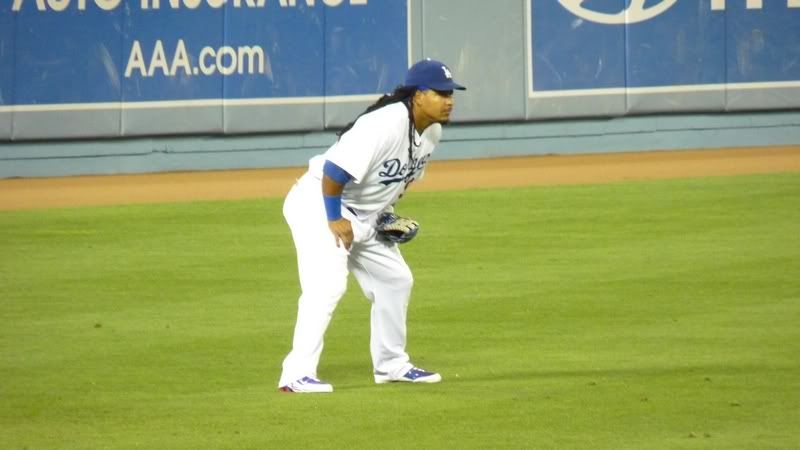 Manny in the batters box. Manny went 1-4 with one run batted in.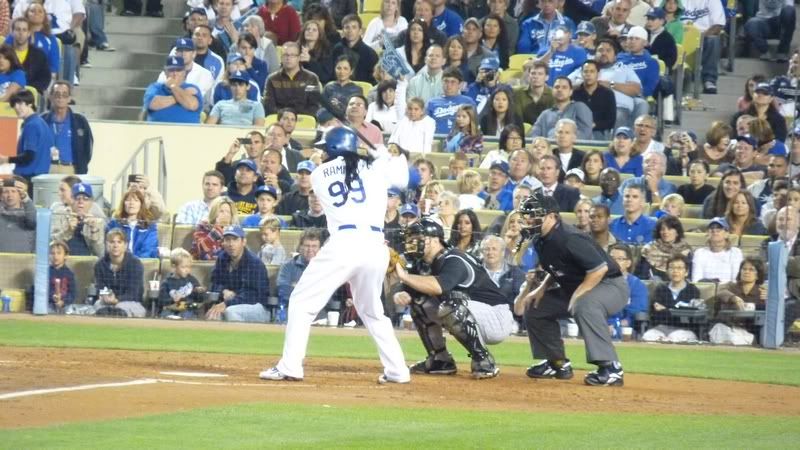 Russell Martin on 2nd waiting for a ride home. He had a pretty good game. He went 0-2 with two walks,one intentional, a stolen base and one run scored.
Juan D'Vaughn Pierre in position and ready for action. I love his name. He had a great game. He went 2-4 with one RBI and a stolen base. His 28th of the season but after Sunday he now has 30 stolen bases making this season his 9th consecutive with 30 or more stolen bases.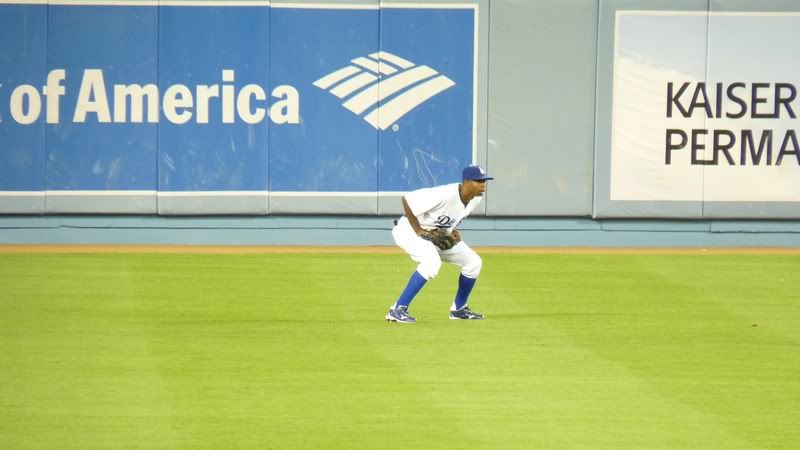 Pierre. He's either warming up in between innings or throwing the ball back into the infield after a put out.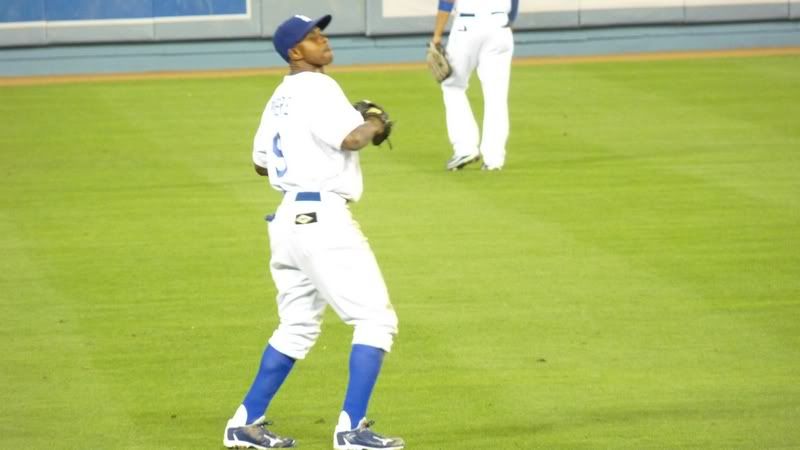 Pierre in the batters box.
Jonathan Broxton comes in to get the final 3 outs. He pitched a perfect 9th throwing 8 pitches and 7 of them for strikes.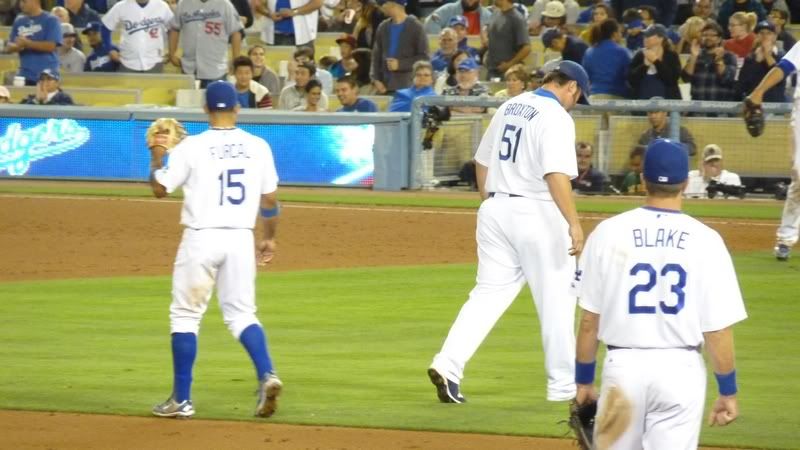 Broxton looks in to get the sign.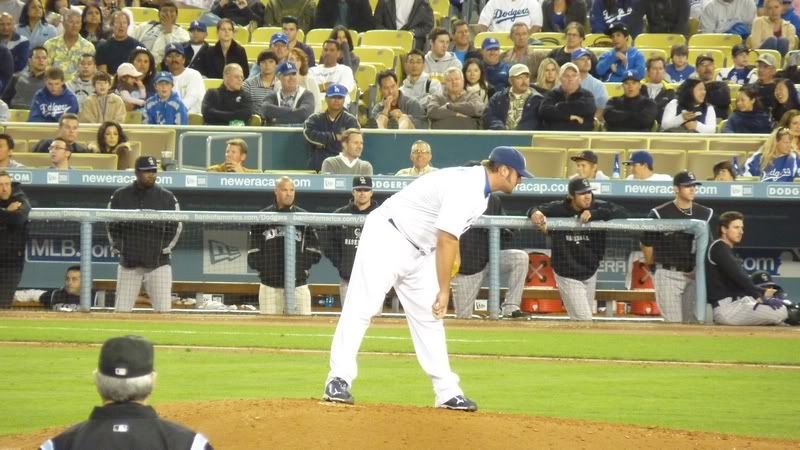 The wind-up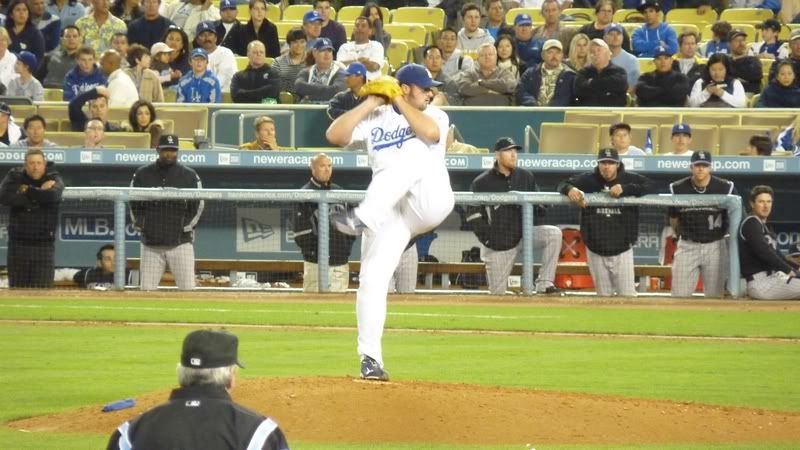 and the almost release and pitch. Almost because he still has the ball in his hand.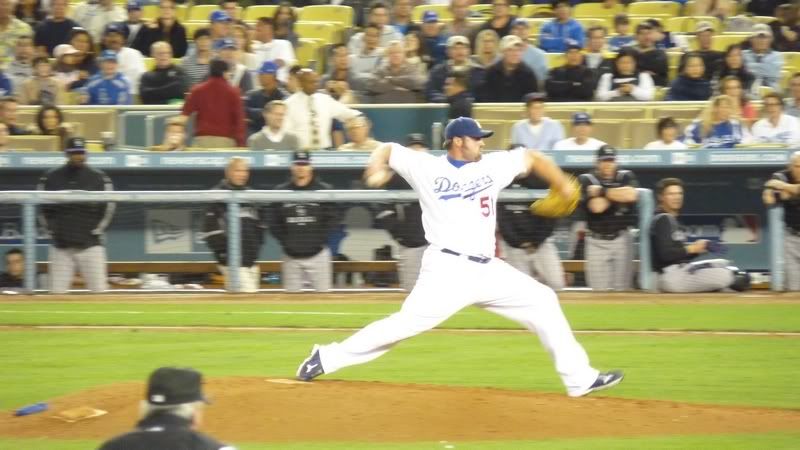 I doubt these shots are consecutive though.
Ladies and gentlemen meet your National League West division champions! For the second consecutive season the Dodgers won the division. They haven't won back-to-back division tittles since 1977-78.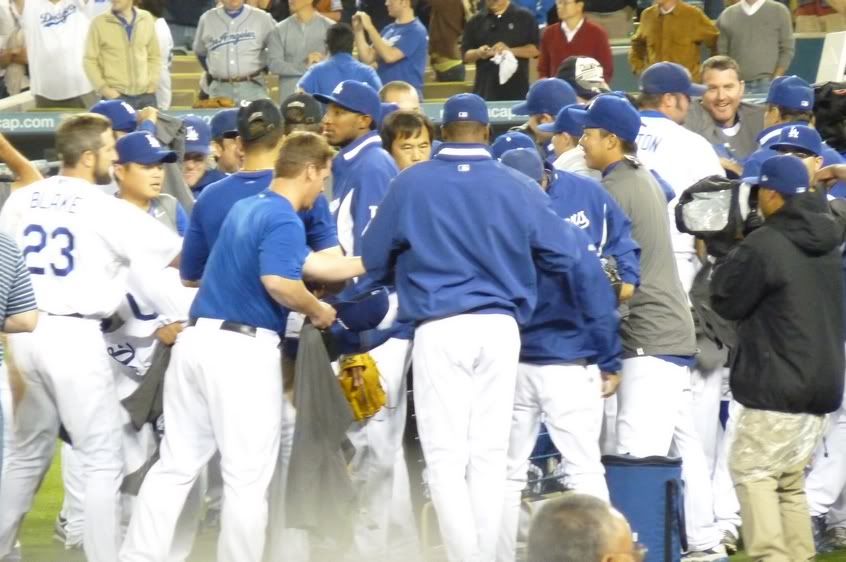 Is it creepy that I know that the hat-less white head behind McDonald belongs to Heager?
Anyway, there you have it. I think my favorite has to be Pierre's pictures, they turned out the best. Too bad they couldn't get a good picture of Kemp or Casey Blake.